Our technologies
Low investment and operational costs
Components
of a smart parking lot
ParkingDetection is a complex and open ecosystem of technologies for smart parking – from sensorial part to software. Our solution enables integration into higher units according to the particular needs and requirements of your parking lot.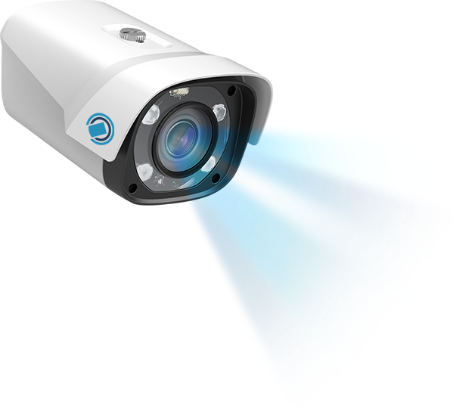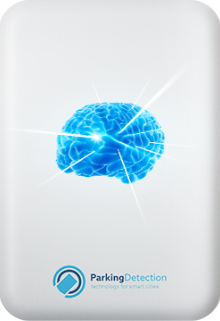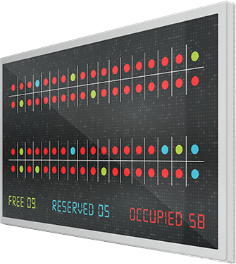 Camera
Each camera can cover up to 400 parking spots. Our cameras can be installed at facades of buildings or even public lightning columns.
Gateway
Image data from the cameras connected to the Gateway are directly sent to the management system of a parking lot. One gateway can handle up to 3 wired cameras and up to 10 wireless cameras.
LED panel
Informs the driver about the actual occupancy of the parking lot and navigates him/her to empty parking spots. Thanks to the wireless communication, empty parking spots can be signalled even a few kilometers away from the parking lot.

Simple implementation
of all ParkingDetection components


Wireless
and encrypted communication

Anonymous and safe data transfers
image data are not stored

A single camera covers
up to 400 parking spots

Web browser interface for online management of a parking lot
Worked-out into detail

without compromise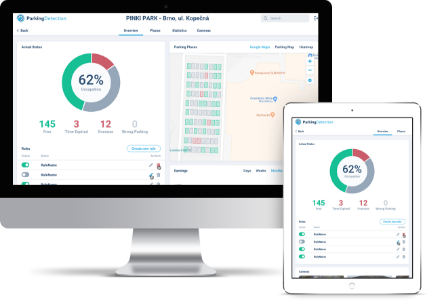 Complete management

with your web browser

Thanks to our ParkingDetection CMS system, control and management of a parking lot is available via your web browser. Simply log on into your account and start defining rules for individual parking spots, export occupancy and financial statistics and be informed about parking violations.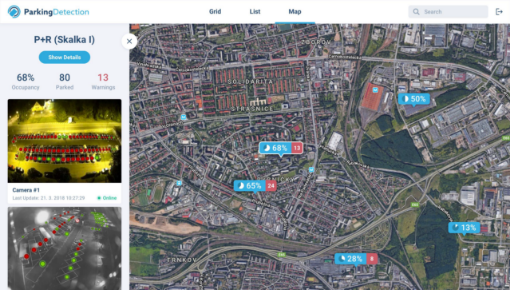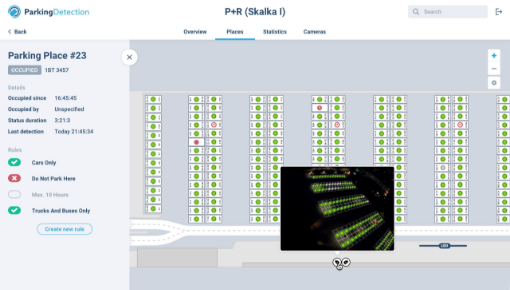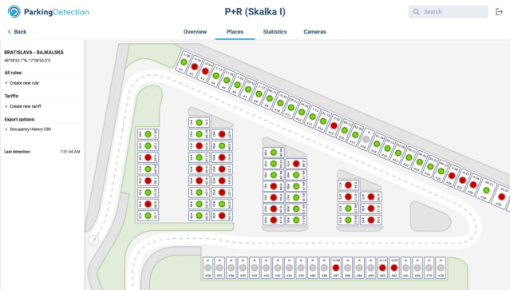 Mobile application
for drivers
Drivers can save their time and nerves with our mobile application, which shows them the nearest spot to park their car.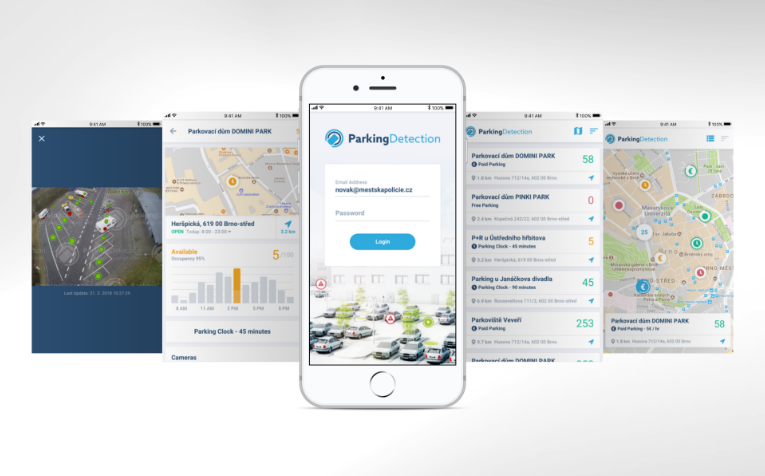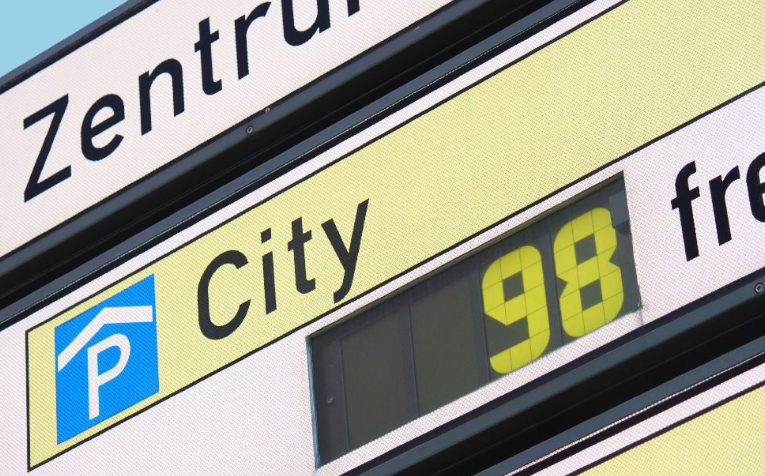 Advanced
navigation system

Drivers are informed and navigated by our LED info panels to empty parking spots. Thanks to wireless communication, LED panels can be placed even a few kilometres away from the parking lot.
Smart parking gate
with ALPR solution

The system allows reading of number plates of vehicles to check which cars are allowed to park at reserved spots. This technology also guards the payment morale of drivers.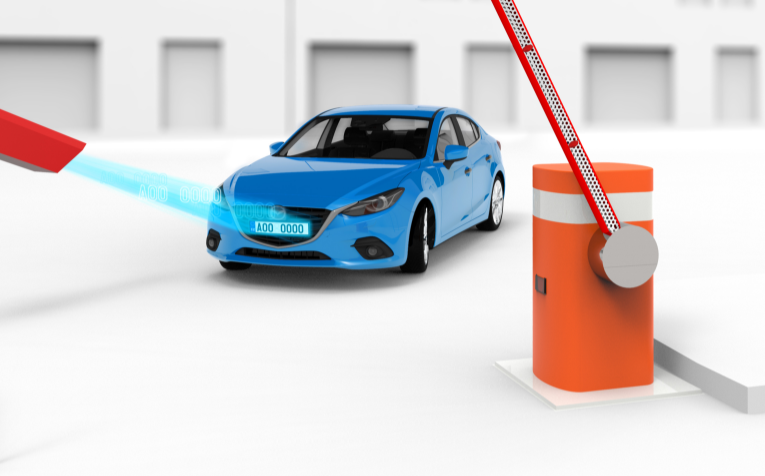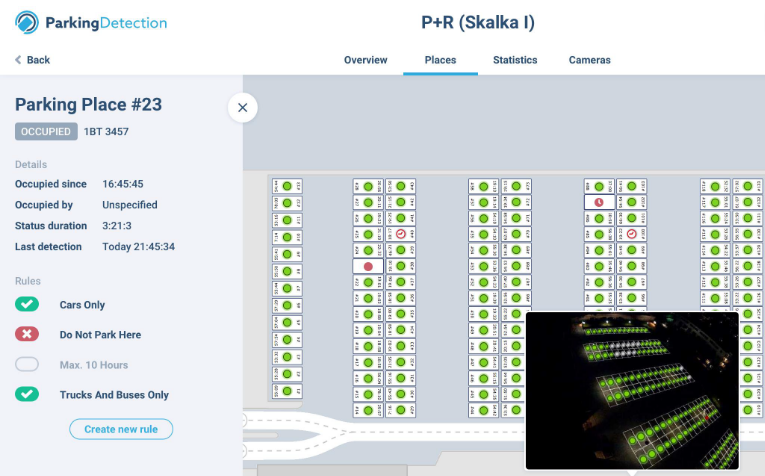 Your own smart
data centre

With ParkingDetection, managers of parking lots can be informed about parking times of vehicles and check if they do not exceed the  pre-defined parking limit etc. Overall occupancy statistic is also included.
ParkingDetection
proves itself in traffic