Private parking lot COWI
Two cameras for 200 parking spaces
For over a year, ParkingDetection has been monitoring a private parking lot of our Danish partner COWI A/S, with almost two hundred parking spots. The whole parking lot requires only two ParkingDetection cameras, installed at the company's office building, to be monitored with extraordinary efficiency and precision. It is immensely effective solution with very low hardware costs, which are negligible in comparison to any other type of detectors.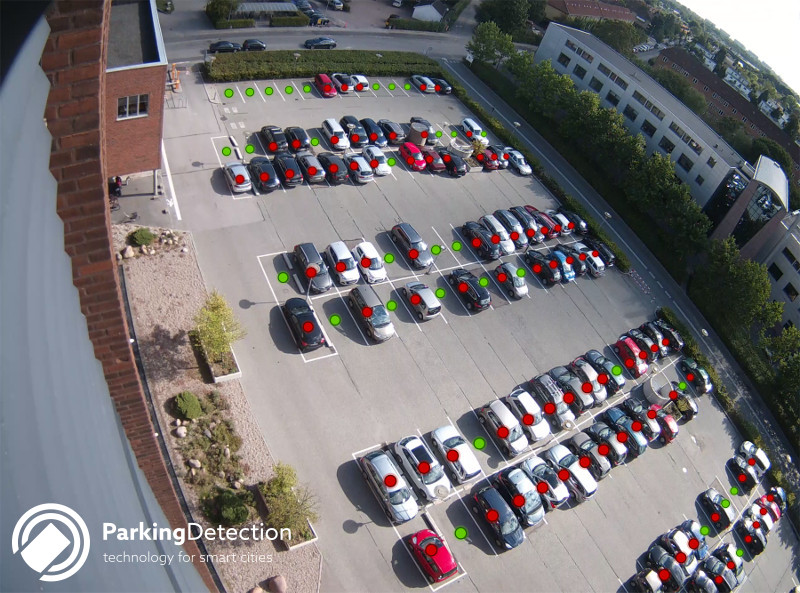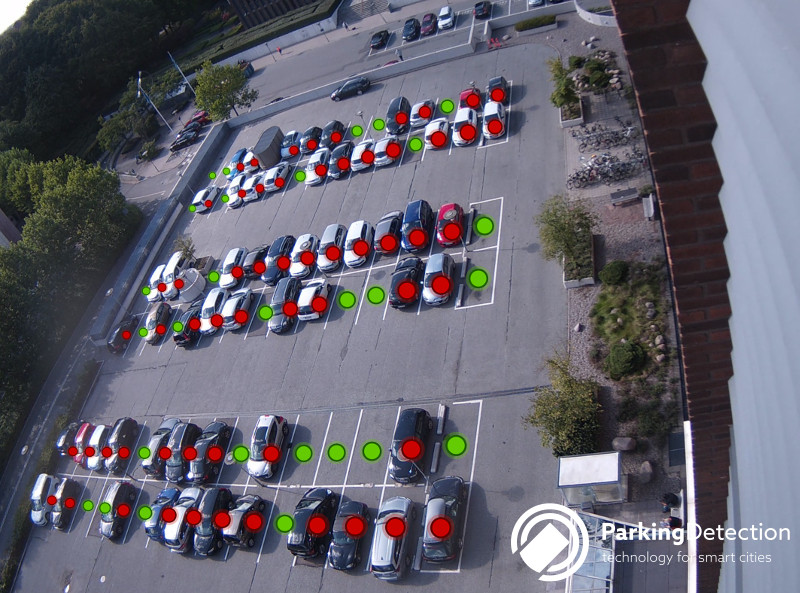 It is thanks to its adaptability to a concrete situation that ParkingDetection is so robust that it needs only a few pixels from the parking spot to decide whether it is empty or occupied. This way you need only a single ordinary FULL HD camera to cover even up to 350 parking spots in ideal conditions. Can you imagine a solution that is more price effective than this one?
Would you like a similiar smart solution also for your parking lot? Do not hesitate to contact us at: info@parkingdetection.com!