Private parking
Lowers parking time of your customers
Smart parking

on private parking lots
ParkingDetection is a great tool for increasing parking revenues of shopping centers, which also improves the overall experience and satisfaction of customers that arrive by car. While providing accurate occupancy information from the parking lot, ParkingDetection can also navigate drivers to an empty spot and save their time and nerves.
Information about unoccupied parking spots can be displayed at LED navigation panels, placed by the entrance of the shopping center. ParkingDetection's mobile app can automatically notify the security if there is a badly parked vehicle or suspicious behaviour of persons on the parking lot. Standard functions also include detailed statistics about the utilization of a parking lot, control of maximum parking time and interconnection of payment systems to make payments for parking more easy and comfortable.
we have smart


solution

for

Automated airport parking lots
We introduce state-of-the-art parking technologies in practice. By upgrading the current airport camera system to an intelligent one, you can significantly increase parking efficiency and overall parking comfort. The outputs of our systems are available in real time and are a great source of data for throughout analysis of the given parking lot.

Safe online
payments for parking

LED information system
navigates to empty parking spots

Simple management and control
of parking spots and their utilization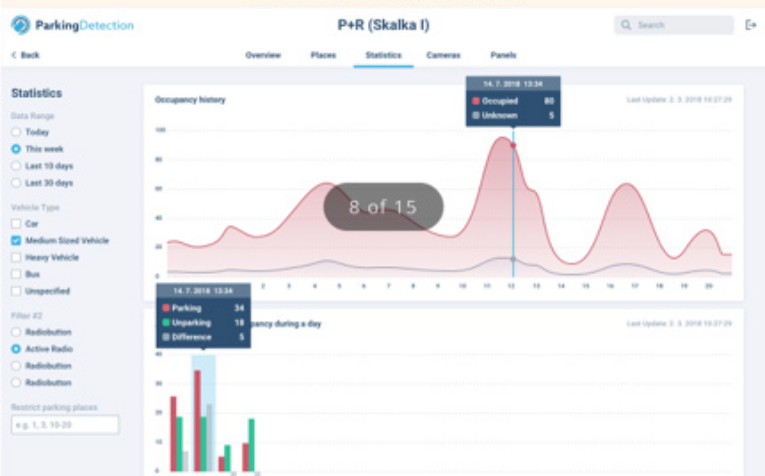 Detailed statistics
about utilization
You can easily get data about average occupancy of your parking spots and its development in the monitored time period. Modify parking rules and increase the utilization of your parking lots easily. Based on real measurements.
Payment system
with zero maintenance

Minimize parking lot maintenance costs with smart online solutions for payments. Your customers can pay with their mobile phone, credit card or with premium SMS. With ParkingDetection, you do not need expensive parking machines.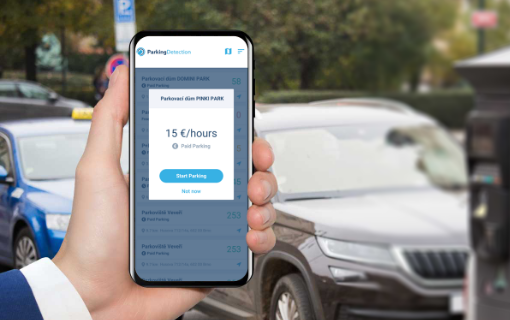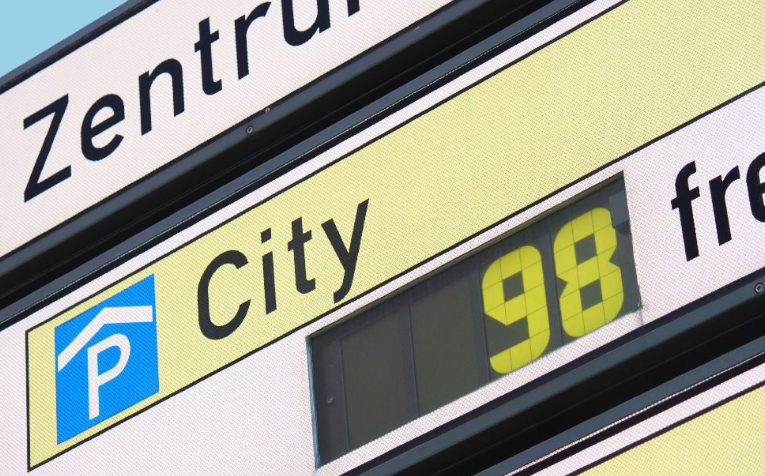 Navigation LED panels
at the parking lot
LED panel signalling of empty spots with navigation all the way to an available place to park. With ParkingDetection, you will make parking comfortable for your customers.
Mobile application
for drivers
With reservations of a concrete parking spot, direct navigation and anti-theft system, your customers will have maximal parking comfort they can possibly have.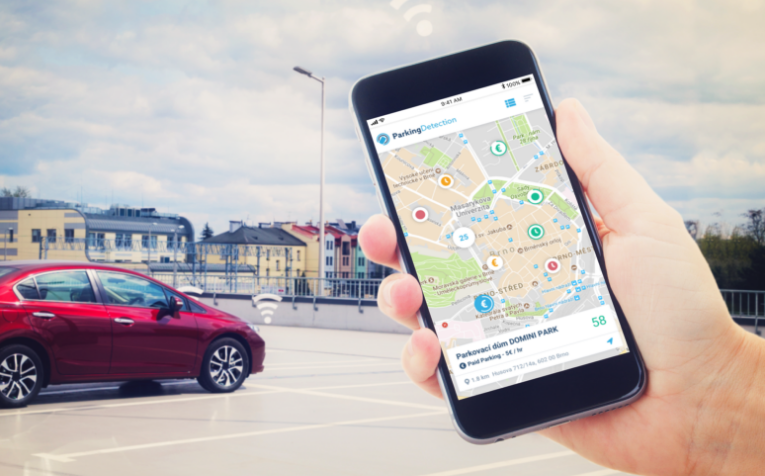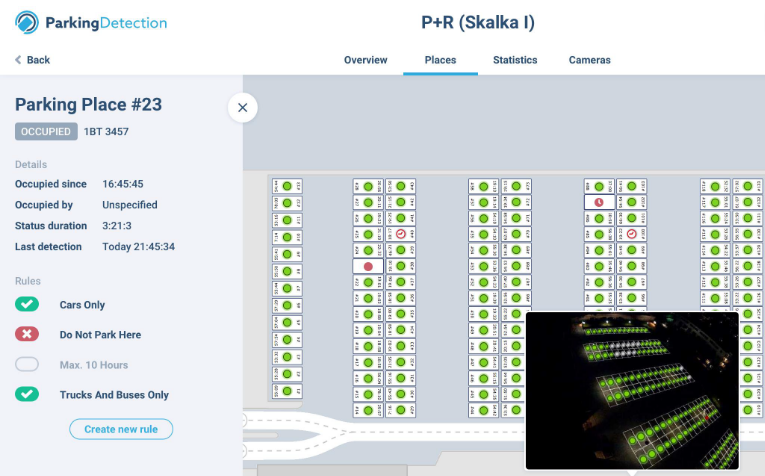 Perfect overview
from a data centre

Parking management has never been easier. With ParkingDetection, you will be able to control and manage both outdoor and indoor parking lots within a single system, using your web browser.
ParkingDetection
proves itself in traffic