Private parking
Lowers parking time of your customers
Smart parking

on private parking lots
ParkingDetection is a great tool for increasing parking revenues of shopping centers, which also improves the overall experience and satisfaction of customers that arrive by car. While providing accurate occupancy information from the parking lot, ParkingDetection can also navigate drivers to an empty spot and save their time and nerves.
Information about unoccupied parking spots can be displayed at LED navigation panels, placed by the entrance of the shopping center. ParkingDetection's mobile app can automatically notify the security if there is a badly parked vehicle or suspicious behaviour of persons on the parking lot. Standard functions also include detailed statistics about the utilization of a parking lot, control of maximum parking time and interconnection of payment systems to make payments for parking more easy and comfortable.
we have smart
solution for

Smart parking at shopping centers
Make your customers happier with technologies that will make parking much easier and faster, as they will be navigated to empty parking spots. Paying for parking has never been easier with our payment system. Drivers can also reserve a concrete spot or even locate their car with ParkingDetection's mobile application.

Mobile app navigation 
with vehicle navigation and localization

LED information panel 
guides to empty spots

Parking legitimacy checking
based on number plate reading
Smart parking gate
VIP parking
The system allows reading of number plates of vehicles to check which cars are allowed to park at reserved spots near shopping centres.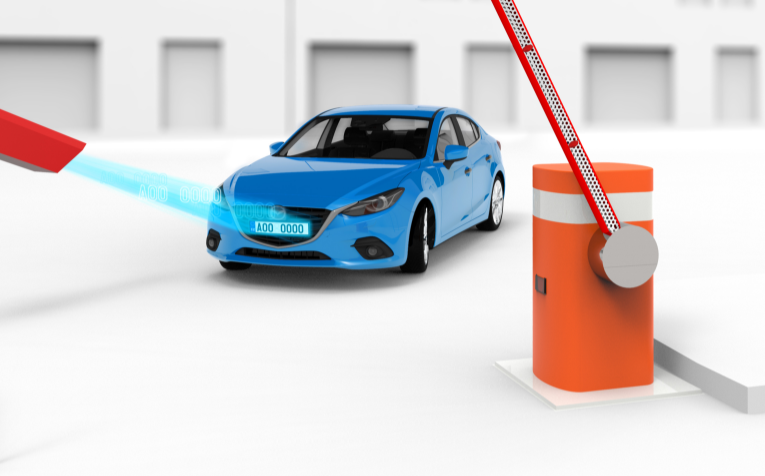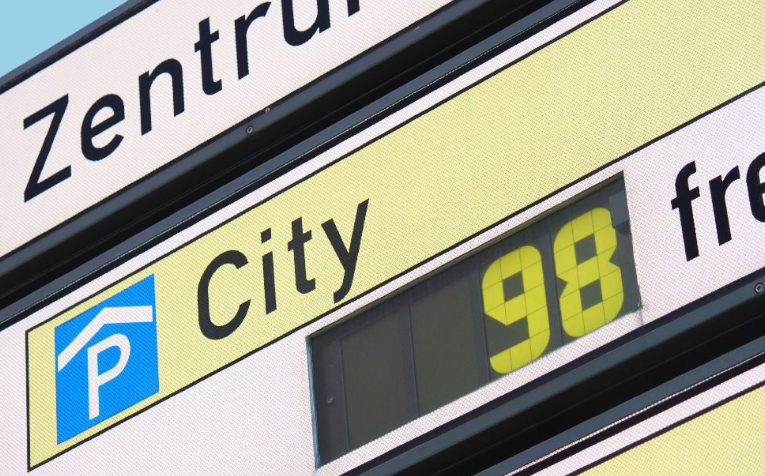 Navigation LED panels
at the parking lot
A quick look at our LED navigation panels while entering the parking lot and your customers will know how many empty spots are there and where to find them.
Mobile application
for drivers
Drivers can use our mobile application to quickly find the nearest empty parking spot, or even to localize their car if necessary.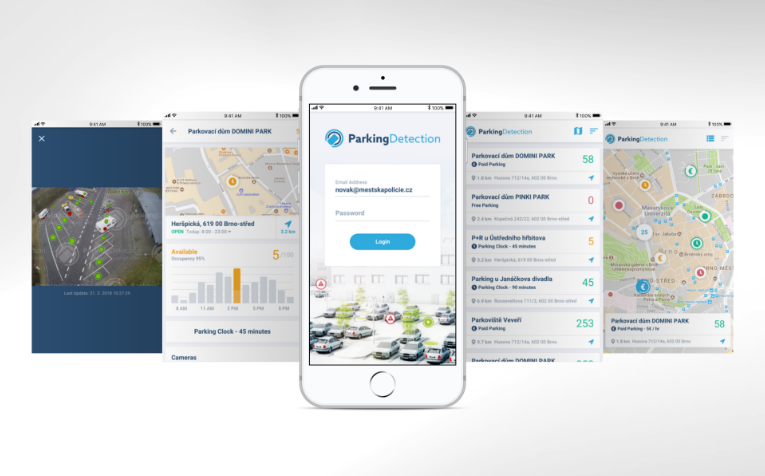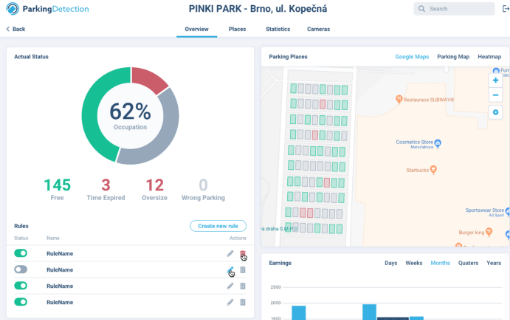 Shared parking lot,
synergy in parking
Share your parking lot during the night hours to allow residents of the area to park there and increase your revenues. This mutually beneficial function is possible thanks to a modern surveillance system.
ParkingDetection
proves itself in traffic