Smart Cities
Solution not only for residential parking
Smart parking
on streets of your city
The ParkingDetection system is a revolutionary solution for parking in literally any city on the planet. It is a system with low investment and operational costs, which does not require any maintenance. It provides with flawless parking lot occupancy control, also with statistical data about empty parking spots, both on streets and in residential areas.
Our Control and Management System (CMS) works with real time data, including the image data from cameras, serving as a practical tool even for crime prevention. It also gives you valuable occupancy data that can be used for navigation of drivers, which will then easily find a place to park without wasting their time and congesting the traffic.
we have smart
solution for

Innovative parking lots in cities
We introduce you to our smart solution for urban parking lots, which finally make parking easy and automated. Our advanced camera system informs you about the number of empty spots on the parking lot, possible exceedings of allowed parking time and also the payment morale of its users.

Mobile application
and online payments

Informs you about
empty parking spots

Smart monitoring 
of allowed parking time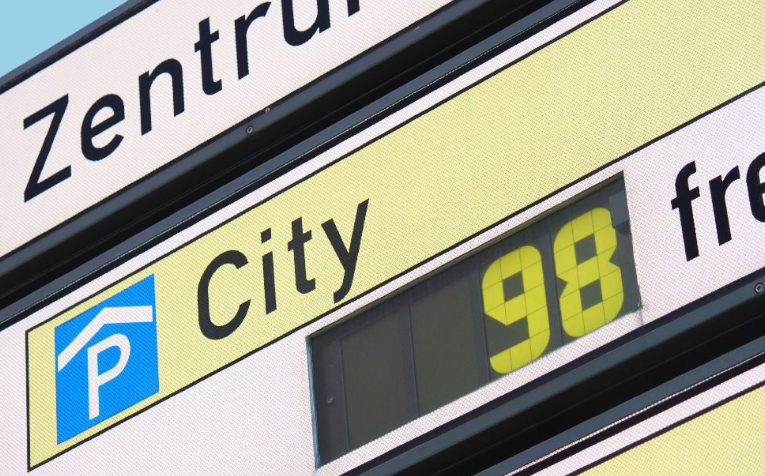 Advanced
navigation system
Occupancy data from a smart data system can be used as an information tool for drivers, which will be easily navigated by our LED info panels to empty parking spots.
Navigation to an empty parking spot, noticing you when parking time limit is reached, or even allowing you to pay with your mobile phone. ParkingDetection makes parking comfortable.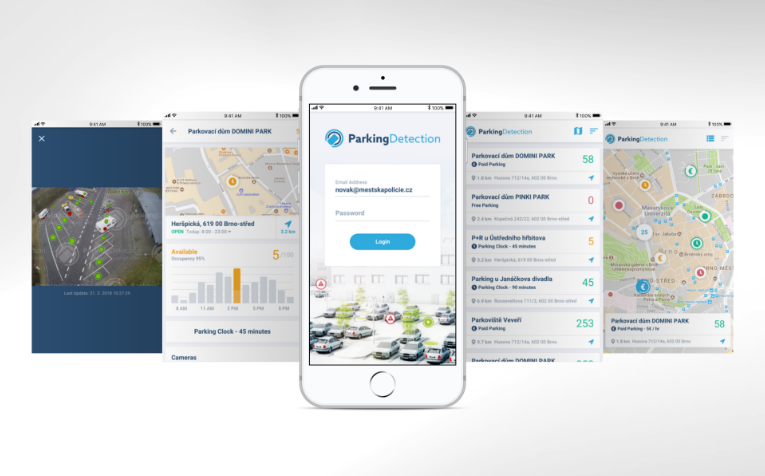 Automatic detection of new incoming vehicles. ParkingDetection warns you if a parked car exceeds defined maximal parking time.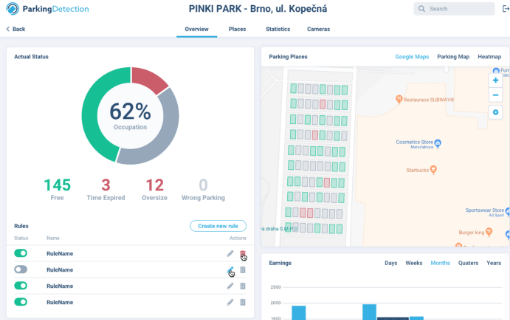 Payment system with zero maintenance costs
Pay only with your phone associated with your credit card. You will not need any expensive parking terminals with coins and tickets.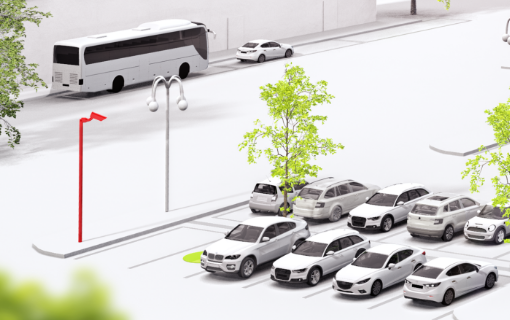 With ParkingDetection, you will be able to quickly check the payment morale of drivers, parking lot's turnover and many other valuable parameters.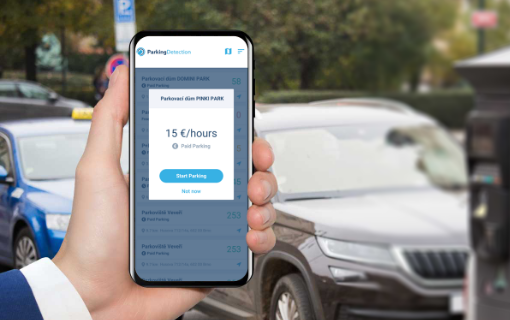 Parking Detection
proves itself in traffic